We love what we do and our motto is Dentistry with a Smile! When you and your child come in to Westside Pediatric Dentistry we want to make sure you are comfortable and enjoy the experience as much as possible.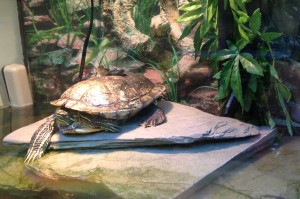 Some of the ways we do so are:
We keep things relaxed and not rushed.
We explain everything before hand
We have a TV with children's programming on it to watch while your child is in our dental chairs
Video Games and the turtle!